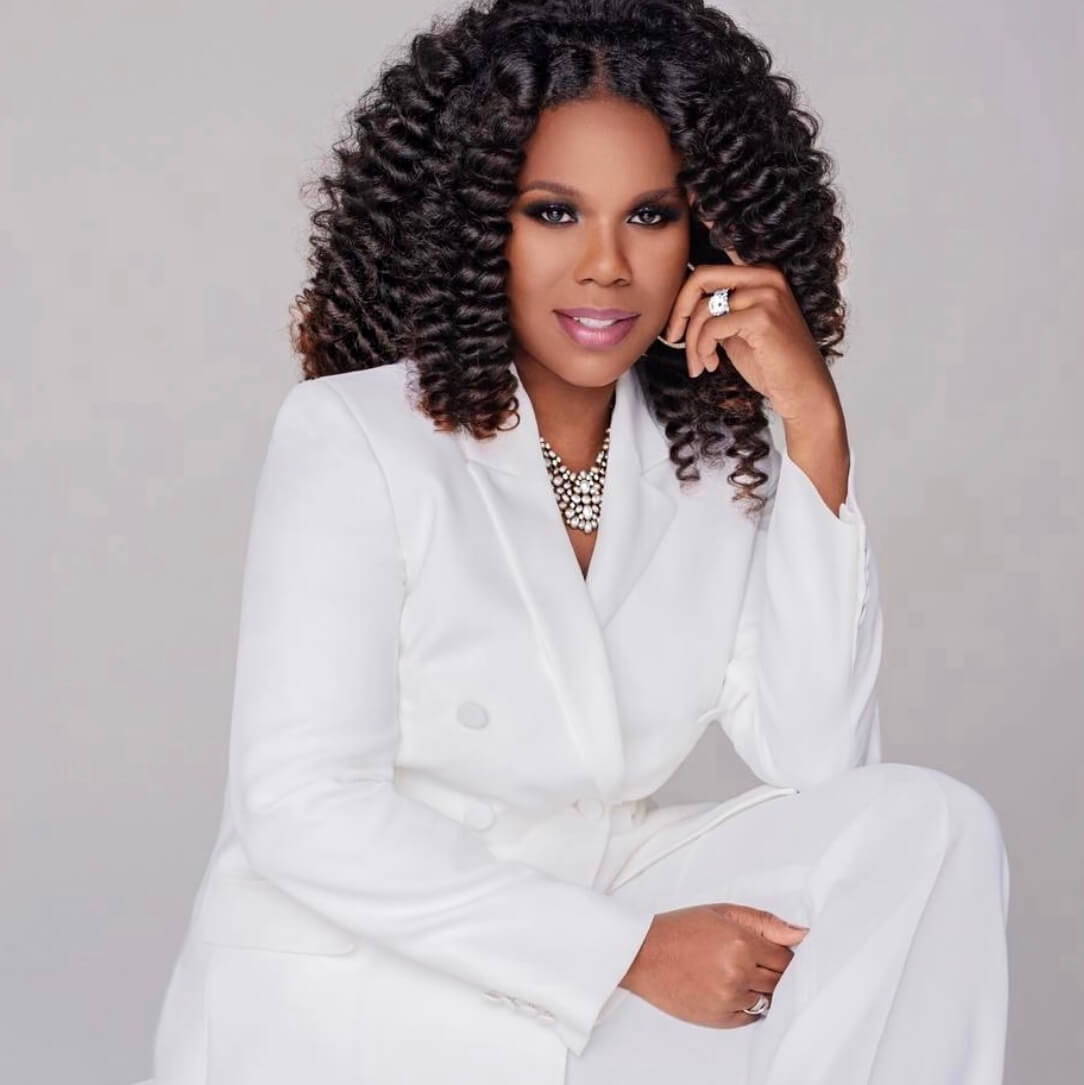 "In our third year, we were still making our hair products at home, and our revenues hit close to $10 million." For Courtney Adeleye, the idea of "impossible" doesn't seem to occur. Her story of astonishing revenues earned from her kitchen table redefines the very idea of a home-based business. Today, she's ready to share her remarkable capabilities so that others can break through their barriers, working from home and shaping their futures as they desire.
As an ambitious young woman from Detroit, Courtney always struggled with untamable hair. Her mother applied typical chemical products to straighten it, which meant that for years she didn't see her own real hair. Training as a nurse, and earning a bachelor's degree, Courtney fell in love with science. She embarked on a massive effort of research, seeking natural ingredients to care for her hair. For several years, she shared her discoveries on YouTube, acquiring thousands of followers along the way.
From Knowledge to Product
"I became the typical mad scientist," Courtney says. "I wanted to get rid of all the chemicals and see my hair just as it came out of my scalp. By the time my hair was growing all the way down my back, I knew I was onto something." So did her followers, and they wanted to get their hands on Courtney's solution. That's how she began making hair products at home. In the first year, she generated $180,000 in sales, simply by selling to her online audience.
Collaborating with her medical doctor husband, Courtney developed a nutritional supplement to support hair health. That meant she was addressing beauty on the inside and outside. In the second year, her sales jumped to $2.5 million, and in year six to $100 million. The supplement was produced by a top-rated certified manufacturer, but the hair products were still being made at home. "We were using just about every room in the house, with 10 food mixers running, and an assistant to help with packaging and shipping."
Recognizing the potential for a retail business, Courtney finally moved the operation out of her home and approached Sally Beauty to market her products. "They started us with 89 outlets and went to 2,000 in two weeks. That had never been done before. We expanded into retail, and within two years we were in over 60,000 stores. For some chains, we were the only African American fully owned and privately owned brand to be in both aisles — producing products for African Americans and producing products for General Market at the same time."
The Foundations of Greatness
Success of this kind is no accident. Apart from the extraordinary level of work invested in the business, Courtney has applied certain principles that still guide her today. First is her commitment to the consumer's well-being. She is scrupulous about marketing products that are proven to work — their benefits must be visible and sustained. This requires extreme commitment to quality ingredients and manufacturing. Because of her own education, and her husband's credentials as a physician, Courtney believes in rooting her products in sound science. While all her products are based on natural ingredients, their efficacy has been established by solid research.
On the management side, Courtney is strict about doing everything right, whether in finances, operations or regulatory compliance. As for marketing, Courtney applies a powerful principle: "You build your brand by building your community." To this she adds another axiom: "You can never provide too much education." From her experience with YouTube and other social media, she's discovered the appetite consumers have for information that will enrich their lives, and the trust to be earned by meeting that need.
From Hair to Health
Eventually, Courtney sold her haircare business. "I didn't mean to sell it," she explains. "I thought it would be fun to find out how much it was worth, so I turned to a business valuation firm. They contacted their network and within a short time I had 90 potential buyers."
By this time, Courtney had begun launching a new brand, Foolproof Body. Following her passion for natural health, Foolproof Body is a line of science-based supplements for probiotics, detox and weight loss. A special distinction is that the line includes a range of feminine hygiene products. As a medical professional, Courtney was familiar with the official advice that only water should be used to cleanse the vaginal area. She also knew that women seek other solutions, so she decided to create a line of vaginal washes that would be completely safe and natural. To differentiate the Foolproof Body product brand, she gave it a surprising look with a sophisticated black-and-gold color scheme and clever product naming.
The new brand grew organically, based on Courtney's online popularity and word-of-mouth recommendation. She considered taking the Foolproof Body products to retail outlets, but as she observed, "Retail has changed. People aren't going to the stores like they used to." Instead, she looked into direct selling as a potential channel. She realized that with this approach, she could meet her mission to serve consumers twice over. "I can give people natural, healthy products they might otherwise never find. And I can offer an income opportunity to those who want it."
A Rare Opportunity
The opportunity side of the equation has special meaning for Courtney. Because of her remarkable self-made success and her online visibility to over a million followers, she has attracted huge numbers of people who want to learn her business secrets. "I'm already speaking at conferences, offering classes and coaching individuals," she explains. The problem she sees is that most people don't have what it takes to live their entrepreneurial dreams. That includes the ability to design and create a disruptive product, the resources needed to manufacture, and the skills required to bring a new product to market. It's a combination of assets only a few can lay claim to. How much better if all those pieces could be assembled and presented to the budding entrepreneur ready-made: such is the magic of direct selling.
In this spirit, Courtney is now launching her own direct selling company, Olbali. The new enterprise will market her Foolproof Body, Cool Coffee Clique, and Poptritional brands. Other branded lines will be added soon, as Olbali begins to grow. With initial products that are already selling organically, a charismatic and inspiring founder, a growing executive team of top professionals, and a massive online following, everything is stacked in favor of rapid success. Whether you're looking for a small addition to your income, or you'd like to develop a new career, there's a place for you in Olbali's welcoming community. You'll have the special advantages of a ground-floor opportunity combined with the reassurance of an already successful brand and leader. For professional networkers seeking a new home, this is a rare chance to be in on the beginning of something truly great. Based on the history and values of the founder, you can be sure that Olbali is a company built for long-term success.
If you're excited by Courtney's story and what the Olbali opportunity could mean for you, your next step is simple: talk to the person who introduced you to Olbali about joining this exciting, health-giving venture.